Дата початку
4 жовт. 2020 19:00:00
Дата завершення
24 січ. 2021 21:00:00
Початкова система
Altair
Шляхових точек
14
Фінальна система
Omega-1 Aquilae
Учасники
34
- Abandonment
3
- Success
11
Приблизна дистанція
121 623,03 св.р.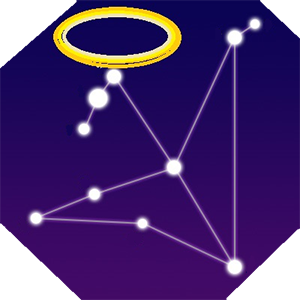 Анонс експедиції
The objective of this expedition is to explore the very sparse and little-known Aquila's Halo region. Although a series of waypoints has been laid out, this should not be thought of as the usual "orienteering" exercise. The waypoints are there only as general direction markers and potential foci of exploration.
There is a DSSA Fleet Carrier stationed on the fringes of Aquila's Halo (DSSA Chrysaetos Refuge). One other FC is now returning from Sothern Aquila's Halo to the Bubble via Star One.
There will be a final optional visit to Star One. Just to say you have been there :)
Because of the very low density, a ship with a very long jump range is a requirement - 55Ly is an absolute minimum for reaching Star One, and at least 65Ly is highly recommended - as is a good stock of jumponium materials. We will also need prospecting and mining support for expedition Fleet Carriers. Carrier logistics will be announced in the Discord shortly before the expedition begins, for those who want to hitch a ride from the Bubble.
The route traverses the constellation Aquila from Alpha to Omega. We choose to take the scenic route.
Explorers are invited to join us on our Discord Server for discussions, meeting plans and companionship in the Black.
Meetings for PC Commanders will normally take place in the Fleetcomm PG.
Таймер експедиції
Це експедиція вже завершена.
Загальна пройдена дистанція
Commanders self destructed
| | | | | | | |
| --- | --- | --- | --- | --- | --- | --- |
| #1 | Altair | | | | | |
| #2 | Colonia (Jaques Station / Animula Spires / The Mosta-Murdoch Raceway) | 21 985,12 св.р. | | | | |
| #3 | Hypoea Flyiae CW-V e2-0 (Phorcys Black Hole) | 39 283,10 св.р. | | | | |
| #4 | Phraifaae AA-A h0 (The King and Queen of Mikenas) | 47 551,21 св.р. | | | | |
| #5 | Xothae MA-A d2 (DSSA Chrysaetos Refuge) | 51 624,44 св.р. | | | | |
| #6 | Phua Fraae AA-A h0 (Salome's Diadem) | 55 605,70 св.р. | | | | |
| #7 | Hypiae Freau BW-E d11-1 | 57 907,52 св.р. | | | | |
| #8 | Phoi Flee AK-I d9-0 | 60 373,95 св.р. | | | | |
| #9 | Dryuae Flee EZ-S d3-0 | 65 969,42 св.р. | | | | |
| #10 | Boests JW-C d0 | 68 811,17 св.р. | | | | |
| #11 | Nyueliae EF-R d4-0 | 71 029,20 св.р. | | | | |
| #12 | Blau Phlai JA-A d0 | 72 707,56 св.р. | | | | |
| #13 | Byeia Thoea IR-N c6-0 | 83 218,34 св.р. | | | | |
| #14 | Byaa Thoi GC-D d12-0 (Star One) | 85 652,11 св.р. | | | | |
| #15 | Csi+50-22218 (IC 5217) | 112 460,27 св.р. | | | | |
| #16 | Omega-1 Aquilae | 121 623,03 св.р. | | | | |