Name:
German Pilot Lounge
Allegiance:
Independent
Government:
Democracy
Linked minor faction:
German Pilot Lounge
Home system:
Maridal
Members: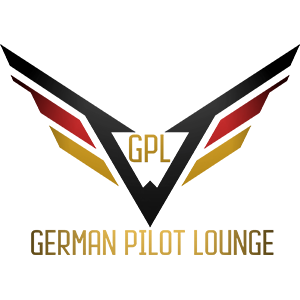 Welcome to the German Pilot Lounge (GPL)
We are a German Elite group that is independent of any allegiance or power. Predominantly we are flying in open play. Our group has currently about 250 members and is constantly growing. Also our clan is officially registered as minor faction in the game. If you want to join us you are always welcome at our home star system Maridal.
We are organized democratically. So every member can carry out different roles in our group. No matter if you are a veteran or greenhorn, trader, miner, explorer, bounty hunter, ... you will find your way. Somehow we don't like pirats that much. On a regular basis we are organizing events like PvP tournaments, races and many more. If you want to know more please check out our website http://pilot-lounge.de.
Our goal
Our main goal is to have lots of fun together playing the best space simulator that was ever built. Nevertheless we want to increase our influence by taking over selected neighbor systems. PvP training is another major objective of our clan.
You want to join us?!
Do not hesitate. Connect with us through:
Or contact us via Discord. Our Link to the server is available under: pilot-lounge.de. Generally 8PM CET (CEST) is a good time to meet somebody there.
Join requests on EDSM will be ignored, unless you have contacted us on our website. Please understand that we want you to introduce yourself, before we will accept a join request.
---
Willkommen bei der German Pilot Lounge (GPL)
Wir sind eine deutsche Elite Gruppe, die unabhängig gegenüber dem PowerPlay und den Supermächten ist. Wir fliegen hauptsächlich im Offenen Spiel. Unsere Gruppe besteht derzeit aus etwa 250 Spielern und ist beständig am wachsen. Unser Clan ist außerdem als offizielle Kleinfraktion im Spiel registriert. Wenn Du uns beitreten magst, bist Du jederzeit in unserem Heimatsystem Maridal willkommen.
Wir sind demokratisch organisiert. So kann jedes Mitglied verschiedene Rollen innerhalb der Gruppe erfüllen. Es ist völlig egal ob Du ein Veteran oder Anfänger bist, ob Händler, Miner, Explorer oder Kopfgeldjäger, ... Du wirst hier deinen Platz finden. Nur Piraten mögen wir nicht so besonders. Wir veranstalten regelmäßig Events wie PvP Turniere, Rennen und vieles mehr. Wenn Du mehr über uns wissen möchtest, besuche Doch unsere Webseite unter http://pilot-lounge.de.
Unser Ziel
Unser Hauptziel ist es gemeinsam viel Spaß dabei zu haben den besten Weltraum-Simulator aller Zeiten zu spielen. Darüber hinaus möchten wir unseren Einfluss ausweiten indem wir die Kontrolle über ausgewählte Nachbarsysteme übernehmen. Ein weiteres Ziel unseres Clans ist ein regelmäßiges PvP Training.
Du möchtest uns beitreten?!
Zögere nicht, uns zu kontaktieren:
Oder kontaktiere uns über Discord. Informationen zu unserem Discorcd findest Du auf unserer Websute. Grundsätzlich ist 20:00 Uhr (deutscher Zeit) eine gute Zeit, dort jemanden anzutreffen.
Beitrittsanfragen auf EDSM werden ignoriert, sofern Du uns nicht zuvor über unsere Webseite kontaktiert hast. Bitte hab Verständnis dafür, dass wir von Dir erwarten Dich zunächst vorzustellen, ehe wir einer Beitrittsanfrage zustimmen.