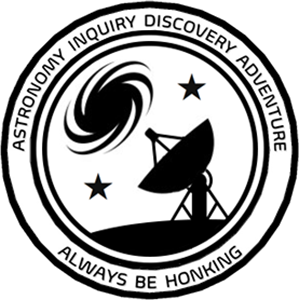 The Intergalactic Astronomical Union [IGAU] seeks to collect, store, and study astronomical data.
Squadron Goals:
Connect like-minded squadrons together.
Help unify data collection efforts throughout the galaxy.
No aggression towards other CMDR's.
Offer science expertise and exploration assistance freely, and openly.
Peacefully explore the galaxy, and pursue scientific research.
Share data openly and appropriately.
Squadron Rules:
We play in solo, Squadron PG, or Mobius PVE PG (Americas or Factions Server).
We support "open" science.
We will NOT engage in hostile acts against other CMDR's
We are officially "neutral" with respect to the Federation, Empire, and Alliance superpowers.
We provide a safe space - harassment of any kind, or disrespect will not be tolerated.
We do not chase myths, or engage in wild speculation.
We observe, study, and record.
We do not require members to be actual scientists. A passion for science and exploration is very helpful though!
We have fun, and enjoy what we do.
Before applying to our squadron in-game, here on Inara, or on EDSM:
Achieve exploration rank of "Surveyor" or higher.
join our discord at: https://discord.gg/2Qq37xt.
Read and understand our goals and rules posted above.
Note: We are PC only at this time.
For more information visit:
"We're made of star stuff. We are a way for the cosmos to know itself." - Dr. Carl Sagan