Name:
Pointman Industries
Allegiance:
Federation
Government:
Corporate
Linked minor faction:
Pointman Industries
Home system:
Eos
Members: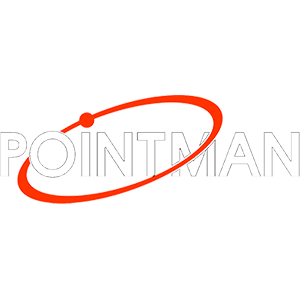 Are you a newly licensed pilot looking to learn the ropes? Are you a space privateer wanting to do more, but just don't want to commit to military service? Are you a military veteran that has become disenfranchised with the current political climate, but still wish to help humanity and make the galaxy safer? Well have no fear - Pointman Industries is here! Apply today! We are a leading aerospace defense contractor serving the Federation, Empire, and Alliance. We pride ourselves on our discipline, professionalism, and dedication to duty. Pointman Industries is proudly a veteran owned and operated business.
Since 3306, Pointman Industries has been serving the Federation as an aerospace defense contractor. We assist and support The Federation and Zachary Hudson through several operations including, but not limited to: Combat Operations (Anti-Xeno, Bounty Hunting, Anti-Piracy Operations), Expeditionary Operations (Exploration, Xeno Research, Logistics, and Sustainment), and Security and Asset Protection Operations. We also conduct BGS-for-hire operations, and fleet carrier rentals, as well as various other types of contracting, ask about our rates and services!
Pointman Industries Recruitment Video
We are currently hiring! If you feel that you have the dedication, honor, and integrity to serve humanity and help us push it forward, then apply today!
FORTIS FORTUNA ADIUVAT - "Fortune Favors the Bold"
Pointman Industries Official Discord Pointman Industries INARA
Pointman Industries was founded on October 3, 3306 in the Sol system, by CMDR Jackson Calico, Roland Marks, and Hobart Hewitt. During Jackson's time in Eos he was working for an independent mining consortium and they were having to deal with quite a bit of piracy in the area. The Revolutionary Eos Resistance had led a coup against the Leaders of Eos's Feudal leadership, as they had wanted to displace the ruling class of elites, because of how they mistreated the companies and workers of Eos. After they overthrew the Leaders of Eos, they were so broken and their forces so scattered, there was no organization left in the system. Jackson had started a small security team, code named "Pointman" which escorted mining vessels to and from the stations in the system and the mining locations. One evening Roland Marks, Hobart Hewitt, and Jackson Calico were chatting away at a speakeasy in Chamberlain Rock. The three men began discussing the current state of the Federation, the accusations of corruption in many of the governments. The three decided to start their own company, and vowed to restore civilians' faith in their government, through integrity of their actions and professionalism. "Actions, not empty words", Jackson said about the company. So, with Roland Marks funding the corporate side, and Jackson and Hobart funding the squadron side, Pointman Industries was born. In 3306, Pointman Industries established it's home in the system of Eos. That's where the story of the Pointman Industries Squadron begins...
Surviving in the void can be difficult, especially if you're on your own. You don't have to be alone any longer Commanders, you can find a home here at Pointman Industries. We not only take care of one another here, but everyone does their part to take care of humanity. On duty or off, you're family at Pointman Industries.