"If you're not careful, you can lose yourself in the world. You get too busy with things, not busy enough with yourself! Spend your days and nights living someone else's agendas, fighting someone else's battles, and you're doing the work you're supposed to be doing, but every day there's less and less of you in it all! Till one day, you come to a fork in the road, and because you're distracted, you're not thinking. You lose yourself. You go right, and the rest of you, the really important part of you, goes left! And you don't even know you've done it till you realize, you finally realize, that you don't have any idea who you are when you're not doing all those things!
So you go walkabout. You just leave everything, and you start walking. If you're separated from yourself, you start walking and you keep walking until you meet yourself. Then you sit down, and you have a long talk. Talk about everything that you've learned, everything that you've felt, and you talk until you've run out of words. Now, that's vital, because the real important things can't be said. And then, if you're lucky, you look up, and there's just you. Then you can go home." - Dr Stephen Franklin, Chief Medical Officer of the Babylon 5 station, 2360
I appear to have gone Walkabout. I didn't realise that's what I was doing when I left the Bubble, but that's the best way to describe what I'm doing - flying until I find myself. And flying in a region where the star density is getting lower and lower, until perhaps there'll be nothing left but myself. Perhaps that's my hope.
I've meandered my way to Amundsen's Star (Lyed YJ-I d9-0) - the most southerly reachable system in the Galaxy - and spent some time starting into the void beyond the Rim, waiting for the void to stare back.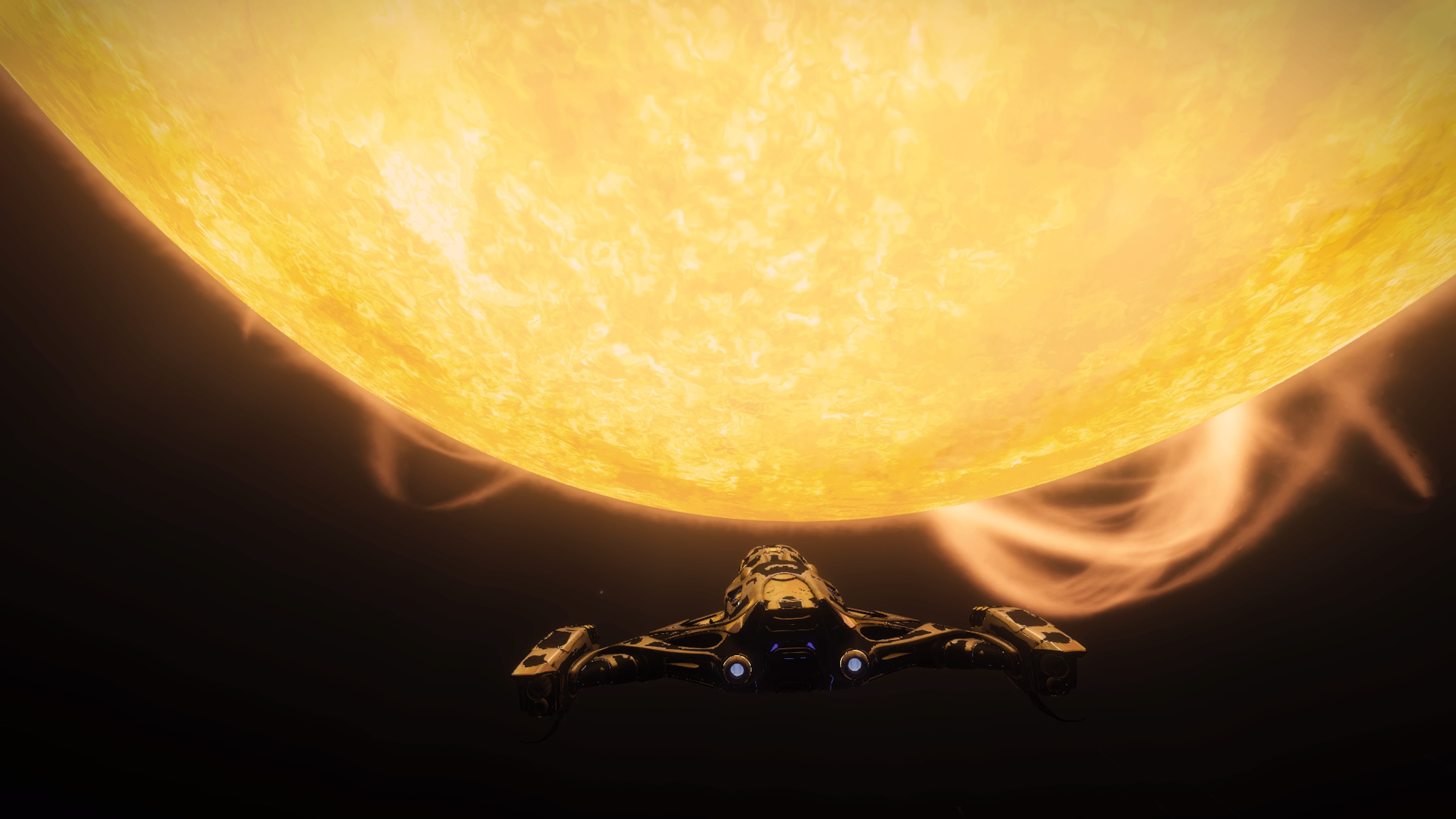 If it has, I haven't noticed it. But at least there are some other critters down here to enjoy the view with. P-05 Anomalies and Gyre Trees, according to my Codex.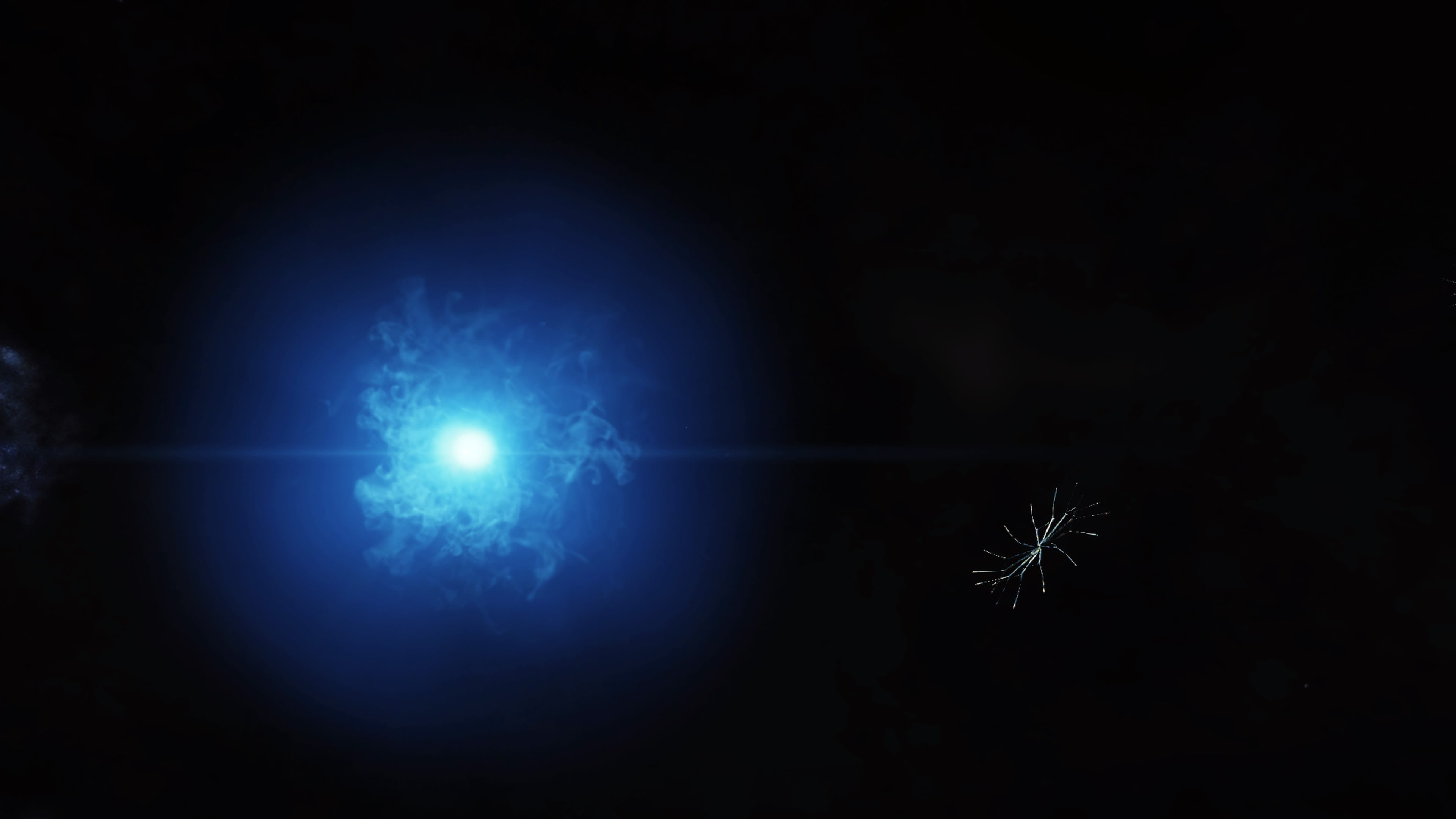 The Anomalies don't like you getting too close - they shock your ship if you do - and the Gyre Trees are just... creepy. So it's not like they're company. But I'm not alone down here. Can't decide if that's a good thing or not, though.
From here, I'll continue my meandering down the Outer Arm. To see what - or who - I'll find when there are no stars left...