CMDR aran_ilyaris profile > Logbook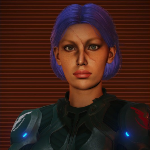 Current ship:
Perilous Daffodil [ARAN]
(Alliance Chieftain)
Member since:
Jul 23, 2019
Systems discovered first:
124
Balance:
1,154,813,441 Cr Participated in the charity event in Cemiess at Mackenzie Relay. The Federal Corvette-class warship Placid Descriptivist eliminated over three hundred pirate ships in the Cemiess and Vequess systems. The Lakon Type 9 Heavy Freighter Prandial Delivery, supported by the Drake-class Carrier Primordial Dreamer, delivered well over twenty kilotons of fish and luxury items to Mackenzie Relay.
Canonn Research Expedition: Interstellar Anomalies
Participated in the astrometric research by Canonn investigating the interstellar anomalies dubbed Megaera, Alecto and Tisiphone. The first of these, Megaera, was discovered 3308-AUG-29 approaching Oochorrs UF-C c11-0 from restricted space toward the galactic rim. Over the weeks that followed, it made its path gradually hubward, approaching human space. After a week, it was joined by two other anomalies in the Elysian Shore and Formidine Rift respectively.
The surveys were performed on board the Lakon Diamondback Explorer-class picket boat Polite Defiance, supported by the Drake-class carrier Primordial Dreamer.
Participated in the Battle for Azaladshu; fighting for the Separatists against the Federation, in the Federal Corvette-class warship Placid Descriptivist.
Accrued hundreds of kills and almost ninety million in combat bonds.
Participated in the Battle for Eurybia, October 3306. Belligerents are the Eurybia Blue Mafia and the Keltim Empire League, contending for control of Liz Ryder's engineering base Demolition Unlimited which is currently under the protection of Eurybia Blue Mafia.
Fighting against the Empire, the Anaconda-class warship Precarious Dividend has accrued several dozen kills and well over five million credits in combat bonds.
Accepted a tourist mission to the Cat's Eye Nebula, ~6600 lightyears from Sol.
Beluga downsized to one cabin to increase jump range, fitted with repair limpets and double AFMU. Planned route is 204 jumps.