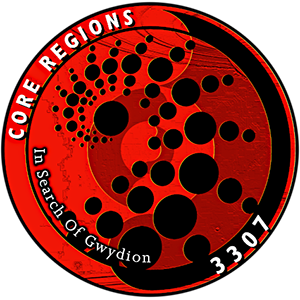 Expedition announce
Fleet carrier Blodeuwedds Branch [FCOC reg: #131-blodeuwedd's-branch_junagu-jhz-6tz] [SVBK] squadron Leading expedition to the Core Regions, SagA* and Explorer's Anchorage. Taking a curved route up and across the Sagittarius-Carina Arm and the Scutum-Centaurus Arm taking in the Circinus Transit and parts of the Norma Expanse and Arcadian Stream before heading into the Core regions somewhere near the Teal Nebula.
Objectives:
Reach the Core Regions.
Collect Biological Samples.
Search For POIs in the Circinus Transit.
Review the systems and boundaries discovered as part of the Drymon Survey of the The Aronnax Expedition 3303.
Search for POIs traversing the galactic arms between the Drymon Ridge and the Gallipolis.
Survey the peripheries of the Teal Nebula, visit Guardian ruins.
Deliver Supplies to DSSA FCs and Explorer's Anchorage.
--->> APPLICATIONS NOW CLOSED <<---
Start February 3rd
Duration approx. 3 months
Expedition timer
This expedition is finished.
Commanders self destructed
| | | | | | | |
| --- | --- | --- | --- | --- | --- | --- |
| #1 | CD-47 8991 | | | | | |
| #2 | Praea Euq VP-M c21-1 (Green Glory) | 1,276.19 ly | | | | |
| #3 | Bleia Dryoae UV-C c29-52 | 8,487.00 ly | | | | |
| #4 | Plaa Aec RY-B b41-1 (DSSA Ironside / Hawking's Gap Abandoned Settlements - Delta Site) | 11,033.50 ly | | | | |
| #5 | Nuekea RP-M d8-161 (DSSA King's Pass) | 17,515.72 ly | | | | |
| #6 | Circinus Pulsar (The Circinus Pulsar) | 19,057.80 ly | | | | |
| #7 | Eol Pruae KV-E c28-25 | 30,177.68 ly | | | | |
| #8 | Hypoe Ploe SA-E b28-27 (Shade of Anubis) | 40,446.55 ly | | | | |
| #9 | Eord Prau ZK-N d7-711 (DSSA Nova Blues) | 44,436.50 ly | | | | |
| #10 | Eord Prau LN-T e3-117 (The Eord Prau Stellar Forge) | 44,917.72 ly | | | | |
| #11 | Eorl Auwsy SY-Z d13-3468 (Guardian ruins - Teal Nebula sites) | 46,015.65 ly | | | | |
| #12 | Hypuae Scrua FL-W d2-90 (The Clawed Hand Nebula) | 50,813.12 ly | | | | |
| #13 | Athaip VJ-R e4-6108 (Les Sauvageonnes Herbig Ae/Be Field) | 53,994.78 ly | | | | |
| #14 | Stuemeae FG-Y d7561 (Explorer's Anchorage) | 57,195.32 ly | | | | |