Starting date
Jun 1, 2021, 8:00:00 PM
Arrival date
Jul 31, 2021, 11:00:00 PM
Starting system
Inti
Waypoints
2
Arrival system
Col 285 Sector BR-J a52-1
Participants
50 (39 registered on EDSM)
- Abandonment
0
- Success
0
Estimated distance
59,081.67 ly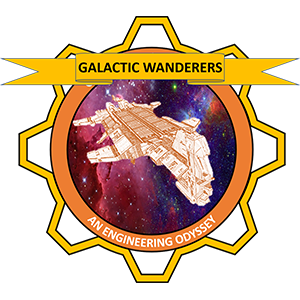 Expedition announce
Event Info
When: 01 June 21 – 31 July 21
Where: Round trip: Inti -> Colonia -> Sag A-> Inti (Col 285 Sector BR-J a52-1).
Why: Colonia Engineer Unlocking & Exploration
Who: All ship types, skill levels welcome: Carriers will be ferrying everyone through the experience.
Event Overview: Want to experience Colonia and the centre of the galaxy along with all the points of interests along the way, as well as unlocking all the Colonia Engineers? Maybe you don't have the ship for such a long journey, or you not feeling up to all the jumps? Well, that is no longer the problem!
Catch a ride and join us on the CRV Gargantua and the TFS Grabthar's Hammer on the 1st of June in the Inti system to take part in an unforgettable adventure odyssey!
Key objectives include:
Unlocking of Engineers – materials to unlock engineers (not engineer modules) will be sold on the carriers for up to 8 first come first serve pilots
Visit Colonia and Sag A (center of the galaxy): along with key points of interest along the way.
Take part in exciting events: Such as, but not limited to landing a T10 full of biowaste on an 11G planet! landing an Imperial Eagle on the world of death as it passes through a Neutron stars exclusion zone. Type 10 and Imperial Eagle would need to be purchased and stored on the Fleet Carriers prior to departure if you want to take part.
IMPORTANT NOTICE: REGISTRATION FOR THE EVENT HAS NOW ENDED
Expedition timer
Remaining expedition time
Commanders self destructed