Starting date
Dec 11, 2022, 12:00:00 PM
Arrival date
Jan 29, 2023, 12:00:00 PM
Starting system
Byaa Thoi GC-D d12-0 (Star One)
Waypoints
10
Arrival system
Lave
Participants
32
- Abandonment
0
- Success
0
Estimated distance
49,752.56 ly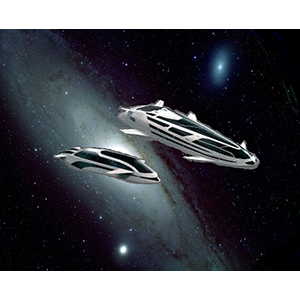 Expedition announce
Welcome to the return expedition from Commander Yanick's Passage to Andromeda Expedition. If you are not already signed up for that journey, we strongly recommend you do so, if only for companionship along its winding stravaig to Star One. Some commanders may plan to spend eternity staring yearningly across the void at our neighbour M31 in Andromeda, but for those unwilling to contemplate forever the 2.5 million Light Year gulf, it will be time to return into our own galaxy. This expedition will take you there, visiting a few interesting sites and sights along the way, and fording the formerly formidable Formidine Rift.
At this time, all waypoints are tentative and subject to change, though we should stay fairly close to the 50kLy total distance.
If you don't have the assistance of a Fleet Carrier, you will need a decent jump range. The minimum needed to reach Star One is 45Ly, the minimum for the Western Meridian waypoint is 51Ly; a practical recommendation would be at least 55Ly.
Participants are welcome in both Odyssey and Horizons (we expect Odyssey to be the principal venue), and on all gaming platforms.
Please feel welcome to sign up for our expedition Discord server, where we will coordinate regular meetups, publish fleet carrier itineraries, and meet fellow expeditionaries: Andromeda Adieu Discord.
PC meet-ups will generally happen in the FleetComm private group. If you're not a member, and would like to join please click here.
| | | | | | | |
| --- | --- | --- | --- | --- | --- | --- |
| #1 | Byaa Thoi GC-D d12-0 (Star One) | | | | | |
| #2 | Cyuefoo LC-D d12-0 (Manifest Destiny - The Western Meridian) | 4,146.78 ly | | | | |
| #3 | Fraufooe AA-A h8 (Angustia Trinity) | 12,499.51 ly | | | | |
| #4 | Smaidiae IZ-M d8-7 (Rings Shore) | 26,119.49 ly | | | | |
| #5 | HIP 117078 (PZ Cassiopeiae) | 28,173.29 ly | | | | |
| #6 | Hypo Aeb WK-H b51-0 (Sochi) | 34,519.66 ly | | | | |
| #7 | Eafots LZ-H b10-0 (Formidine Rift Abandoned Settlements) | 39,065.62 ly | | | | |
| #8 | Heart Sector IR-V b2-0 (Farsight Expedition Base) | 39,888.62 ly | | | | |
| #9 | NGC 7822 Sector FG-Y e2 | 44,792.90 ly | | | | |
| #10 | HD 49368 (Hades Edge) | 48,014.01 ly | | | | |
| #11 | Mintaka | 49,006.22 ly | | | | |
| #12 | Lave | 49,752.56 ly | | | | |