CMDR thetaknight profile > Logbook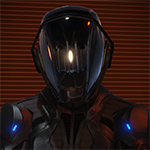 Current ship:
Golden Oriole [KP-GO]
(Krait Phantom)
Member since:
26 Jun 2018
Systems discovered first:
1,464
Balance:
18,774,008,166 Cr I have seen it.
Formidine rift?
Hi there Hutton Orbital! Im just passing by for the mug!
FOR THE MUG!
I just got two of them. Time to visit Visit W Ursae Majoris. That's next od schedule.