Starting date
Nov 28, 2021, 12:00:00 AM
Arrival date
Apr 20, 2022, 12:00:00 PM
Starting system
Beta Sculptoris
Waypoints
22
Arrival system
W Ursae Majoris
Participants
139
- Abandonment
60
- Success
80
Estimated distance
106,797.82 ly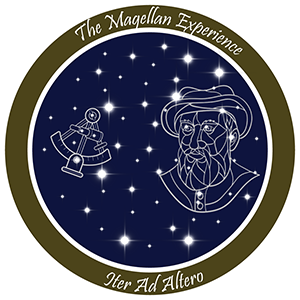 Expedition announce
Important Links
Important Information
At the bare minimum, you will need an absolute minimum jump range of 42.01LY with plenty of Jumponium to make it to Magellan's Star which is our midway point. Ideally, aim for 50 LY. While there will be fleet carriers available, they are not a primary mode of transit. If necessary to accommodate a specific build you can drop off equipment on a carrier if need be so you can make the minimum jumps. Part of this journey is enjoying the exploration aspects of needing to plot several stars manually to get to an extreme edge. The carriers will follow behind as a safety net, but the goal is for folks to make as much of the trip as possible under their own power. Carriers will be available to ride in the event of extended periods of away time such as work, family obligations due to holidays, and any other such event so no one gets left behind, but our intention and goal is to have folks enjoy a more "old school" style expedition wherein you fly and discover as much as you can along the way.
The Magellan Experience
As the year draws to a close, we at the Independent Explorer's Association would like to invite you to come on a little year-end trip with us. This will be longer than our usual annual year end trips and it isn't being sponsored by an in-game squadron like our past ventures. This journey will see us head south towards the Seagull Nebula to link up with the Perseus Arm of the galaxy. From there we will head East down the arm all the way to the very tip to visit Magellan's Star.
As expeditions that end at the destination have always been something we try to avoid doing, we will also be returning home as part of that journey. Our plan is to make a jump into the Sagittarius Carina Arm of the galaxy assisted by fleet carriers, and then fly westward until we return home.
With that in mind, this trip is open to all skill levels. We will have carrier support to assist in times when folks need to be with their families for holidays, so you won't get left behind. If you are so inclined, feel free to bring multiple ships on the journey. We will also need to do a mining venture along the way to top up the fleet carriers with fuel. Carrier owners will be paying above galactic average for any mined tritium throughout the trip so feel free to bring a mining vessel if you want to pew pew some rocks in your downtime.
Other than that, join the discord and hang out while we get finalized and prepare to jump out just after American Thanksgiving! We know you have a lot of choices in your end of the year expedition options, and we'd be glad to have you choose to fly with us.
Logo Conceptual Design - Dragonfyre & Richard Fluiraniz M.
Expedition timer
This expedition is finished.
Commanders self destructed
| | | | | | | |
| --- | --- | --- | --- | --- | --- | --- |
| #1 | Beta Sculptoris | | | | | |
| #2 | Seagull Sector DL-Y d3 (Hell Port) | 3,785.96 ly | | | | |
| #3 | Gludgoo XU-G d10-14 | 7,070.77 ly | | | | |
| #4 | Qiefaa EB-U d4-20 | 10,716.17 ly | | | | |
| #5 | Skull and Crossbones Neb. Sector HW-W c1-7 (Pirates Depot) | 15,411.14 ly | | | | |
| #6 | Plae Thaa NH-V d2-9 (Nye's Bowtie) | 20,479.01 ly | | | | |
| #7 | Hyuedau LV-Y d34 (Malcolm's World) | 24,366.86 ly | | | | |
| #8 | Engopr YH-L b14-2 (DSSA Nereus' Deep) | 30,262.12 ly | | | | |
| #9 | Blaei Eun CF-E b39-0 (Gates Of Alighieri) | 38,812.04 ly | | | | |
| #10 | Pla Airgh EN-B d13-7 | 45,105.10 ly | | | | |
| #11 | Ausain CO-S c17-2 (Fly By Ice) | 50,387.73 ly | | | | |
| #12 | Ood Fleau ZJ-I d9-0 (Magellan's Star) | 53,797.26 ly | | | | |
| #13 | Dryeou Flaae OM-W d1-4 (Pamplemousse) | 56,839.79 ly | | | | |
| #14 | Prea Aick MO-Z d13-2 (King Midas) | 65,269.44 ly | | | | |
| #15 | Oodgowry WY-Q c18-0 | 71,157.82 ly | | | | |
| #16 | Prue Hypa CS-I d10-8 (The Siren) | 80,852.52 ly | | | | |
| #17 | Nyeakue AA-A h31 (Sheol) | 83,925.52 ly | | | | |
| #18 | Thaile HW-V e2-7 (Three Worlds Nebula) | 89,037.69 ly | | | | |
| #19 | Plaa Aec IZ-N c20-1 (Hawking's Gap Abandoned Settlements - Alpha Site) | 92,703.13 ly | | | | |
| #20 | HIP 62918 | 97,365.92 ly | | | | |
| #21 | Schaikaei XJ-H d10-1 (Blacklight) | 100,041.51 ly | | | | |
| #22 | HR 6260 | 104,092.80 ly | | | | |
| #23 | HR 6164 (The View) | 105,327.51 ly | | | | |
| #24 | W Ursae Majoris | 106,797.82 ly | | | | |