CMDR goldfishrock profile > Logbook
Current ship:
FRUITY GERBIL [PTA#86]
(Anaconda)
Member since:
Oct 21, 2017
Systems discovered first:
4,283
Balance:
1,215,742,763 Cr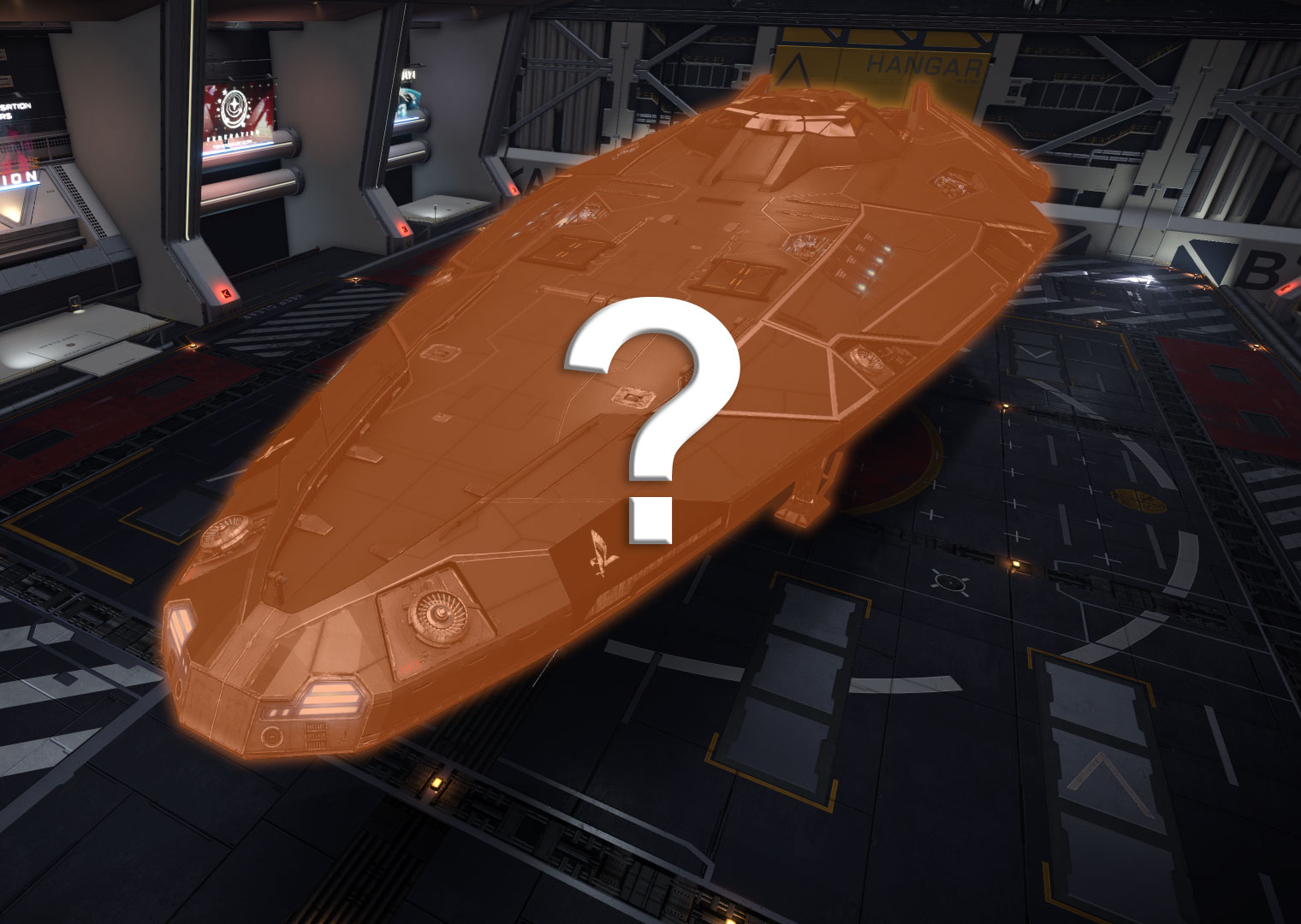 Passage to Andromeda - Day#51
Today I hit waypoint #10, Trignai Blend (Trignai MT-Q e5-28). I realise that I am a week or so in front of the main body of the expedition however I am not particularly rushing and with only 45k LY left of this expedition, I am not entirely sure what I will do at the end of it. I may take a week out and wait at the final waypoint for the rest of the commanders to catch up so I can celebrate with them all or the alternative is to turn tail and head back toward Deciat so I can offload my hard earned exploration data, which by then will be close to at least 350k worth I would estimate. I certainly don't want to risk losing it by doing something stupid and with almost 33% of the commanders who started this expedition killed, the risks are great. However there is a big part of me that isn't quite sure what I want to do next. I like being out here, I like the solitude of The Black and the excitement of exploration. Maybe I will head in the opposite direction once I get back to Deciat and explore the SE portion of this Galaxy, maybe spend time fully mapping unexplored systems. The possibilities are endless right now. Crossing large portions of space has become second nature to me at the moment after travelling over 125k LY in fifty days. Who knows what the future holds.....
Passage to Andromeda - Day#50
On my way toward my next waypoint at Trignai Blend (Trignai MT-Q e5-28) I came across a 'Stellar Remnant'. From a distance it appeared to be a nebula but I couldn't find any reference to a nebula in that area and after a bit of digging on EDSM I found it was actually the Eactaisky Stellar Remnant (Eactaisky IR-N e6-2). Once inside the remnant I found a large neutron star along with a large Class A (not my favourite stars at the moment after my recent encounter with one) and a large Gas Giant to boot.
Passage to Andromeda - Day#49
Owwwwwwwww! I hit a star. A few moments of distraction led to me ploughing into a rather large A Class star as I entered a system causing significant damage to my vessel. In the ensuing panic I managed to pop off several heatsinks while trying to decrease the extreme heating that I was suffering and all in all, ended up in a rather sad state, in deep space with a very sick ship. In desperation I scanned the star maps and noticed that there was a DSSA vessel within about 20 jumps of me and decided to make a detour to get repairs. After several nervous jumps hoping my ship was going to hold together, I reached the DSSA Archer's Prize and was able to repair. A lucky escape!!
Passage to Andromeda - Day#48
Leaving the Shepard's Dream I headed toward my next waypoint at Trignai Blend (Trignai MT-Q e5-28). Looking along my route there isn't very much to see along the way so I will explore as I go in the hope of discovering something new.
The one place that I did pass through though was the rather beautiful Alastor Nebula (Flyoo Groa SO-Z e0).
Passage to Andromeda - Day#47
I made it to the outer reaches of the Abyssal Plain and put my trusty and tired Anaconda down on Pad 1 aboard the DSSA Shepard's Dream and therefore completing the 9th leg of the expedition. After some well earned R&R, a top up of fuel, a restock of the heat sinks and some repairs it was time again to set sail for the next waypoint on this journey. I notice that there are some sights of interest along this next leg which I plan on exploring as I head back in towards the galactic core once again.
For now, I am heading toward The Alastor Nebula (Flyoo Groa SO-Z e0) which is about 45 jumps from the Shepard and from there I will head toward an interesting looking system a little closer to my objective of this leg at The Trignai Blend Nebula (Trignai MT-Q e5-28)
The temptation to sell my exploration data at Shepard's Dream was great as I know I will pass my Elite II Explorers rating however I really didn't want to lose 25% of any new discovery's value (of which I have got a lot so far on this expedition) and so I have made the decision to risk continuing on without selling and hoping I don't plough into a star or something!
Passage to Andromeda - Day#46
After a couple of days rest I was back at it today. I made my way to a system that I have read lots about and took the opportunity to go and stock up on the rarest of rare Polonium. One of the outer planets of the Prai Gruia QT-Q e5-6 system is covered in Crystal Shard fields which, when shot, yield masses of Polonium which is one of the critical minerals required for level three FSD synthesised boosts. When I landed at the first field I had zero polonium and after thirty minutes in my trusty Scarab I had completely filled to the brim. Well worth the stop off and effort required to get to the system which lay 132k LY from the drop in point.
So now I'm not too far from the next waypoint, a tad over 4000ly and arrive there tomorrow all being well.
Passage to Andromeda - Day#45
Passage to Andromeda - Day#44
Passage to Andromeda - Day#43
Passage to Andromeda - Day #42
I made it to the Thueche Brahe Nebula (Thueche LS-A d1-54), Waypoint 8. I am way ahead of the majority of the expedition at this point, it's not intentional however I do like making my own way in these kind of things. As I am travelling alone I don't need to wait or rely on another commander.
I will no doubt explore this system a little before setting my navigation computer for The Brothers And Sisters Of The Void (Thuechoea ZE-A g0) and the chance to dock at the DSSA Shepard's Dream. My ship has taken a little bit of a beating on this last leg, mostly due to lack of concentration at important times so to stop off and repair enroute would be really appreciated right now.