Starting date
Jan 3, 2020, 7:00:00 PM
Arrival date
May 26, 2020, 11:59:59 PM
Starting system
Nu Tauri
Waypoints
81
Arrival system
Trappist-1
Participants
112
- Abandonment
71
- Success
42
Estimated distance
130,950.60 ly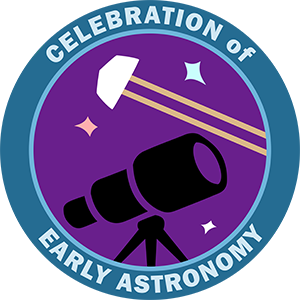 Expedition announce
Update 2022!
Celebration of Early Astronomy 5 is announced! Launching Jan 7 2023! Learn more about our latest expedition here!
Announcement: https://theexpedition.info/Announcement
And our trailer for it! https://theexpedition.info/Trailer
---
---
---
Our next expedition Celebration of Early Astronomy 2 has been officially announced! and will be taking Fleet Carriers to and returning from the Messier 67 star cluster: https://expedition.page.link/Announcement
-- Please make sure to sign up at the following link: https://forms.gle/FiKTvtYGdPQ3rwqc8 <- This is the official roster, the EDSM signup is just if you wish to track yourself.
"The early 2000s, they were often the speculative setting of early science fiction works. Early imaginings of interstellar travel, first contact with aliens, apocalypses, you name it, there was probably a movie or book set in the early 21st century of it. While humanity may not have invented interstellar travel by 2020 as many novels and films purported, they still discovered plenty of gems of our galaxy by then.
Lucky for us in 3305 we do have interstellar travel and can visit these gems that humans on Earth in the early 21st century could only dream of visiting. So that is just what we will be setting out to do. This expedition will visit many of the noteworthy celestial objects discovered by the early 21st century, some of which even still are considered noteworthy even today in 3305.
We will be setting off from the Simbad's Refuge station in Nu Tauri. Named after the SIMBAD star catalogue used in the late 20th and early 21st century, located in the Nu Tauri system of the Taurus constellation."
Other information about the expedition can be found at https://theexpedition.info
Expedition timer
This expedition is finished.
Commanders self destructed
| | | | | | | |
| --- | --- | --- | --- | --- | --- | --- |
| #1 | Nu Tauri | | | | | |
| #2 | W Ursae Majoris | 186.49 ly | | | | |
| #3 | Betelgeuse | 643.01 ly | | | | |
| #4 | T Tauri (Hind Mine / Hind Nebula (T Tauri)) | 903.49 ly | | | | |
| #5 | Y Canum Venaticorum | 2,180.92 ly | | | | |
| #6 | PSR J0751+1807 (Keck Binary Pulsar) | 3,481.14 ly | | | | |
| #7 | Pi Puppis (Pi Puppis Cluster (NGC 2451a)) | 4,562.74 ly | | | | |
| #8 | Vela Pulsar | 4,829.24 ly | | | | |
| #9 | HIP 38064 (Collinder 140 Open Cluster) | 5,279.28 ly | | | | |
| #10 | VY Canis Majoris | 5,899.31 ly | | | | |
| #11 | Mu Columbae | 6,680.56 ly | | | | |
| #12 | Alnitak | 7,470.11 ly | | | | |
| #13 | Mintaka | 7,525.61 ly | | | | |
| #14 | Rigel | 7,734.93 ly | | | | |
| #15 | BD-12 1172 (Spirograph Nebula) | 7,988.13 ly | | | | |
| #16 | EZ Orionis | 8,230.53 ly | | | | |
| #17 | OW Orionis | 8,249.28 ly | | | | |
| #18 | HD 39716 | 8,400.12 ly | | | | |
| #19 | HR 1950 | 8,524.95 ly | | | | |
| #20 | Trapezium Sector CB-W c2-3 | 8,620.46 ly | | | | |
| #21 | Trapezium Sector VY-A c8 | 8,780.59 ly | | | | |
| #22 | HD 38563C | 8,945.98 ly | | | | |
| #23 | DM99 58.3 | 9,281.45 ly | | | | |
| #24 | BSM2011 e110 | 9,479.48 ly | | | | |
| #25 | AE Aurigae | 10,269.24 ly | | | | |
| #26 | EES2009 Persei J03286006+3122826 | 11,073.17 ly | | | | |
| #27 | 2MASS J03292407+3119577 | 11,496.23 ly | | | | |
| #28 | 53 Arietis | 11,774.27 ly | | | | |
| #29 | HIP 102082 (HIP 102082 Carbon Star) | 13,119.14 ly | | | | |
| #30 | Alpha Cygni (Deneb (Alpha Cygni)) | 13,345.85 ly | | | | |
| #31 | Veil West Sector DL-Y d68 (Funfair Geysers / Veil Nebula West) | 13,719.38 ly | | | | |
| #32 | North America Sector LC-V c2-3 (North America Nebula) | 14,304.01 ly | | | | |
| #33 | North America Sector JH-V c2-26 (Pelican Nebula) | 14,343.06 ly | | | | |
| #34 | S171 43 | 15,981.51 ly | | | | |
| #35 | Hypoae Ain MO-I d9-37 (Heart & Soul Nebulae) | 20,805.07 ly | | | | |
| #36 | RS Persei | 21,445.89 ly | | | | |
| #37 | Bubble Sector PD-S b4-4 (Bubble Nebula) | 24,466.40 ly | | | | |
| #38 | Mu Cephei | 26,255.94 ly | | | | |
| #39 | KY Cygni | 28,723.68 ly | | | | |
| #40 | HIP 101364 (Cygnus OB2-12) | 31,901.40 ly | | | | |
| #41 | V1357 Cygni | 33,341.88 ly | | | | |
| #42 | Csi+19-20105 (NGC 6886) | 36,022.69 ly | | | | |
| #43 | Lgm-1 (LGM-1 Pulsar) | 37,922.25 ly | | | | |
| #44 | PSR J1901+0716 | 40,366.82 ly | | | | |
| #45 | V1343 Aquilae | 47,276.43 ly | | | | |
| #46 | PSR J1846-0258 (The Kes-75 Magnetar) | 50,847.86 ly | | | | |
| #47 | XTE J1752-223 | 57,990.33 ly | | | | |
| #48 | GRS 1758-258 | 59,508.21 ly | | | | |
| #49 | OGLE235-MOA53 | 60,847.65 ly | | | | |
| #50 | OGLE-2007-BLG-368L | 63,427.83 ly | | | | |
| #51 | GRS 1730-312 | 65,912.81 ly | | | | |
| #52 | OGLE-05-390L | 67,669.31 ly | | | | |
| #53 | PSR J1748-2446A | 70,364.04 ly | | | | |
| #54 | Sagittarius A* | 73,785.63 ly | | | | |
| #55 | G2 Dust Cloud Sector JH-V c2-7255 | 75,787.77 ly | | | | |
| #56 | GRS 1737-31 | 76,947.34 ly | | | | |
| #57 | SLX 1746-331 | 78,691.60 ly | | | | |
| #58 | V821 Arae | 87,084.12 ly | | | | |
| #59 | GHJ2008 3 | 88,574.98 ly | | | | |
| #60 | V381 Normae | 98,427.37 ly | | | | |
| #61 | Circinus Pulsar (The Circinus Pulsar) | 100,088.17 ly | | | | |
| #62 | TrA X-1 | 103,214.34 ly | | | | |
| #63 | PSR J1709-4429 | 110,648.07 ly | | | | |
| #64 | V1033 Scorpii | 111,424.12 ly | | | | |
| #65 | Cl Pismis 2 (NGC 6357) | 112,606.32 ly | | | | |
| #66 | BD-21 4483 (IC 4634) | 114,523.56 ly | | | | |
| #67 | CD-23 14350 (NGC 6629) | 117,112.68 ly | | | | |
| #68 | SSTGLMC G014.1819-00.5307 | 118,230.99 ly | | | | |
| #69 | SO4-H1E 2000 (Guardians of Scorpius) | 121,793.21 ly | | | | |
| #70 | HD 112272 (Variabilis) | 123,467.79 ly | | | | |
| #71 | OGLE2-TR-L9 | 124,317.14 ly | | | | |
| #72 | QZ Carinae | 125,305.95 ly | | | | |
| #73 | OGLE-TR-113 | 125,465.76 ly | | | | |
| #74 | Shapley 1 (Shapley 1 (The Fine Ring Nebula)) | 126,684.38 ly | | | | |
| #75 | HR 6164 (The View) | 127,115.99 ly | | | | |
| #76 | 46 Upsilon Sagittarii | 128,362.72 ly | | | | |
| #77 | Snake Sector PD-S b4-1 | 129,642.56 ly | | | | |
| #78 | Antares | 129,780.34 ly | | | | |
| #79 | HR 6628 | 129,955.75 ly | | | | |
| #80 | HIP 84605 (The Great Rift) | 130,048.32 ly | | | | |
| #81 | PSR J1856-3754 (Coronet Pulsar) | 130,254.61 ly | | | | |
| #82 | HIP 91911 | 130,548.24 ly | | | | |
| #83 | Trappist-1 | 130,950.60 ly | | | | |